7. The solution


The solution is documented in several parts.


---
The Service Schema

The service schema is a list of data fields, including every piece of information that might be required in a householder planning application. Although there are more than 250, many applicants will only have to complete less than half of these.




The schema was created by taking every document involved in planning applications and dismantling it. Then removing duplicates and recategorising them in a way that is coherent to users.

The schema is a continuous, open work of progress.

View the live schema here.


---
The Service Map

The service map shows the full user journey as a flowchart. It is a work in progress. You can view the original here.



There are also a number of sub-sections of the service map, also documented as flowcharts. These document the logic of the dynamic forms.

Main Form︎
Design Statement︎
Access Statement︎
Access Form︎
Heritage Area Statement︎
Heritage Building Statement︎
Heritage Adjacency Statement︎
Tree Statement︎
Hedge Statement︎
Flood Risk Assessment︎
Community Infrastructure Levy (CIL)︎



---
The Interactive Mockup


Click here to explore an interactive mockup of the service.


---
The Alpha prototype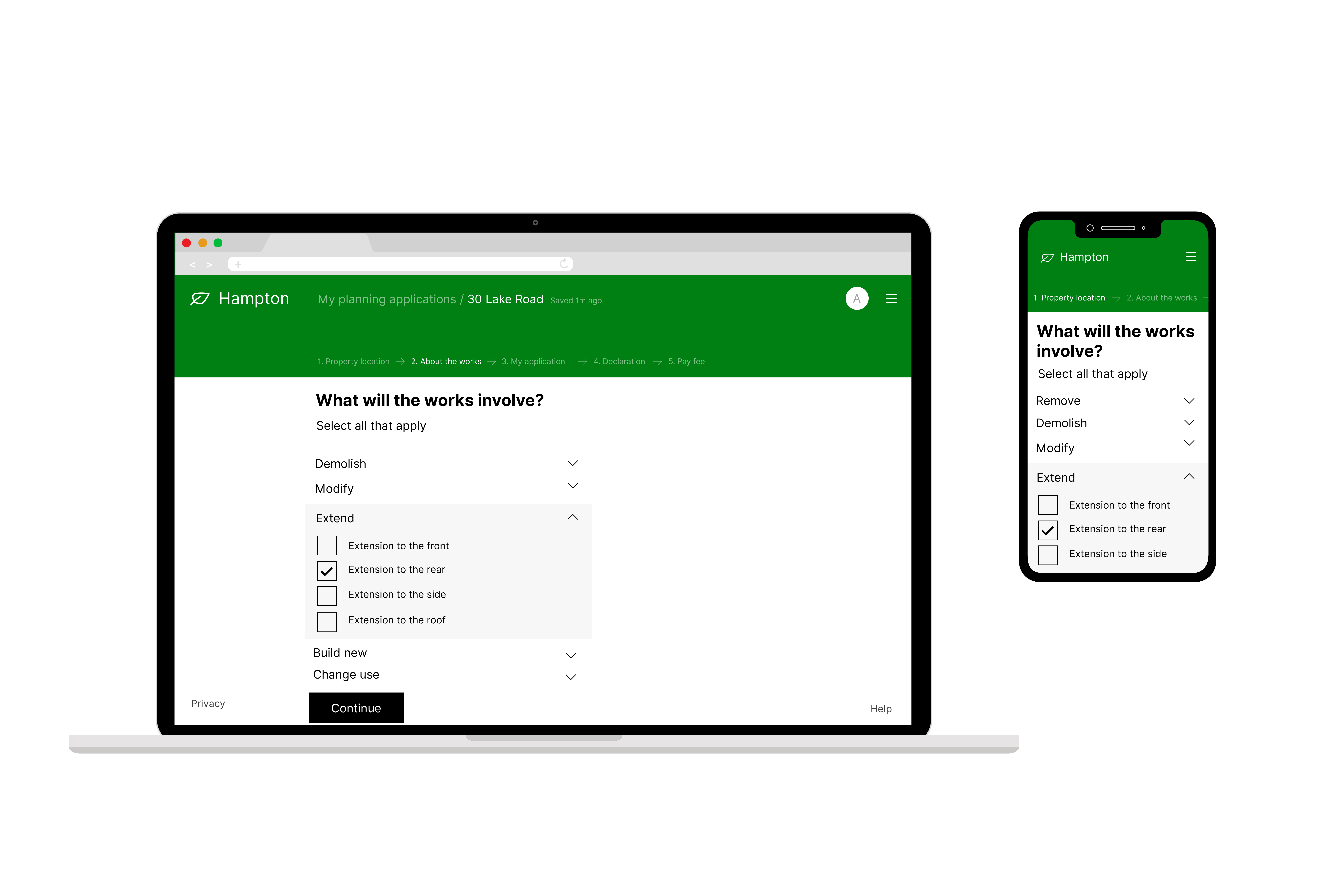 Explore the previous alpha prototype, running on

Plan✕

here



Please note this prototype does not retain any data. You can 'log in' with any imaginary email address and password. eg. test@test.com



View the code on Github here


---