8. Barriers

In order to succeed, the project will need to overcome three main barriers:


Interoperability


The problem
Today most planning departments use back-office systems that are designed to receive human-readable documents only, not data. Many of these back office systems do not have a REST API. This means they will be unable to receive all the data the 'Apply for Planning Permission' service can provide. Instead, planning officers have to enter it manually.




The strategy
The long-term solution to this will be a new generation of open, interoperable, data-ready back-office planning platforms, such as Southwark's BOPS platform. We will continue to work closely alongside that project to achieve that. However, as a short-term transition strategy we will also explore outputting automated PDFs, with the full data linked to it, still available via a secure API.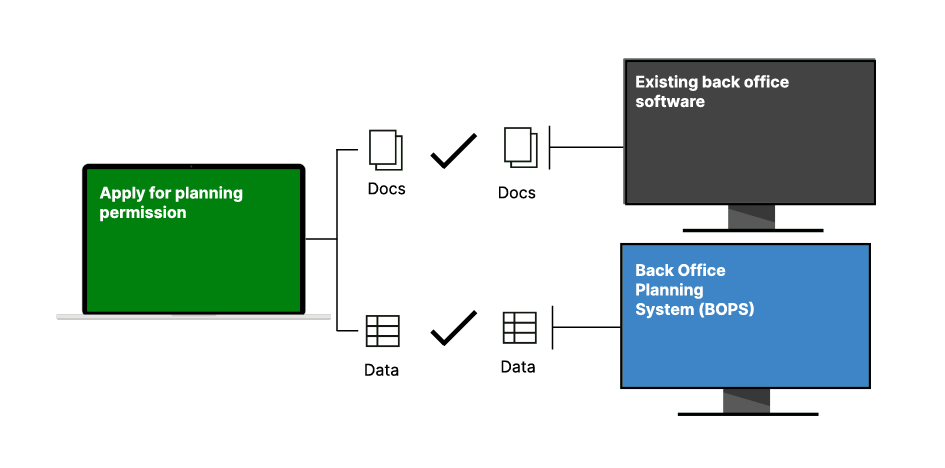 Resistance to change


Although we have seen a high level of enthusiasm from councils, applicants and agents alike, we have also explored reasons why planning authorities and agents might be resistant to adopting the solution.


Scalability strategy

We want to make the solution as easy as possible for councils to adopt and to adapt. As such, we are working to allow multiple methods of adoption, ranging from:

– Councils adopting the code and running the solution for themselves.

– Private sector platforms adopting and providing the solution as part of a service.

– Running the solution on the Plan✕ editor platform, provided as a service on a non-profit basis, allowing each council to run their own service, edit continuously without coders, and to collaborate on updates.